Queen Cynthia Emerges Winner as Most Beautiful Delta Queen 2021 Comes to a Glamorous End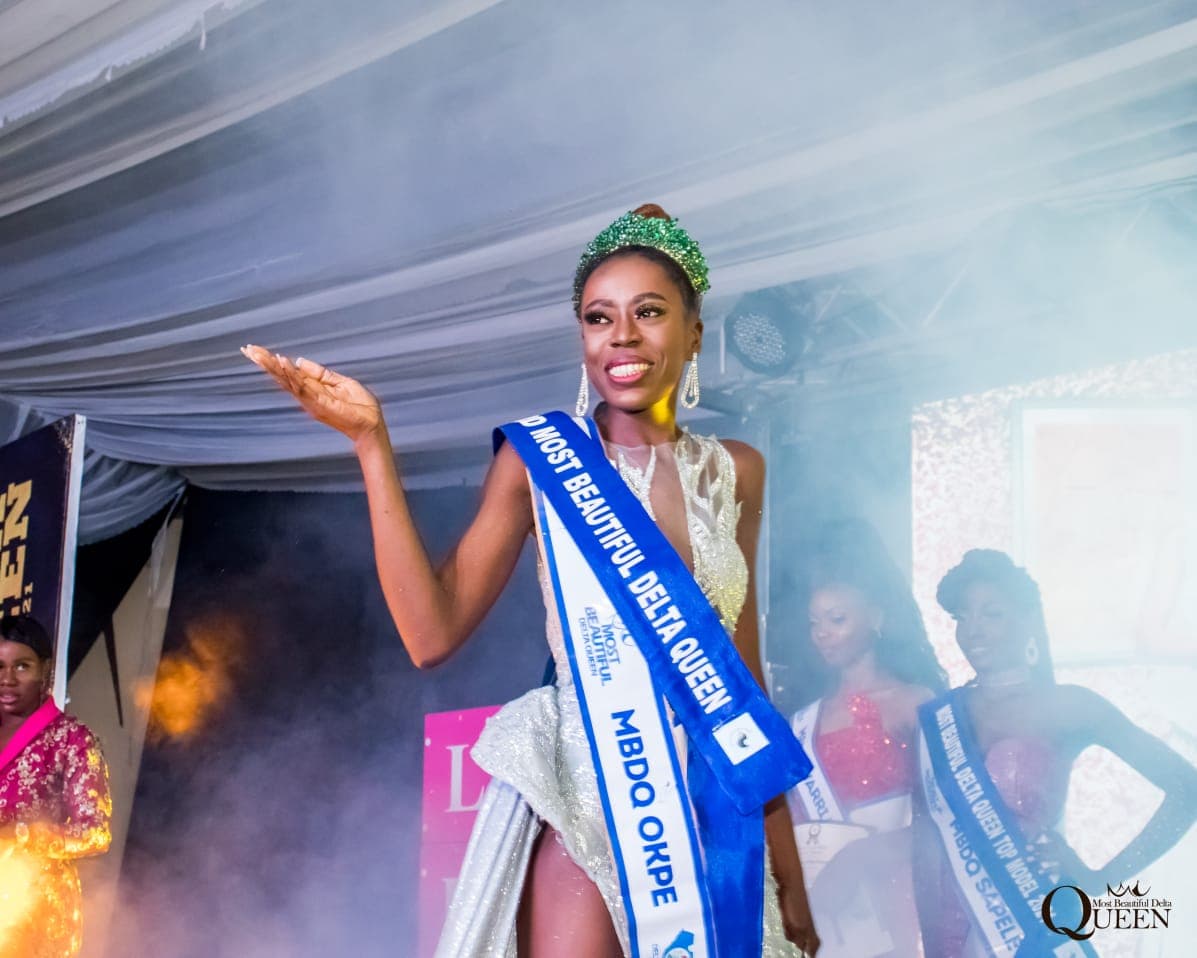 Queen Cynthia Emerges Winner as Most Beautiful Delta Queen 2021 Comes to a Glamorous End
Ndubuisi Cynthia, an undergraduate of the University of Benin UNIBEN, studying English and literature, has emerged as the Most Beautiful Delta Queen 2021. Queen Cynthia originally hails from Imo State but brought up in Delta and Edo.
Other winners who emerged were: Tracy Agboke as Most Beautiful Delta Queen 1st runner up, Agwunobi Esther as Most Beautiful Delta Queen 2nd runner up, Ikem Happiness as Most Beautiful Delta Queen Diaspora, Omonode Maureen as Most Beautiful Delta Queen Top Model and Grace Roland as Most Beautiful Delta Queen Photogenic.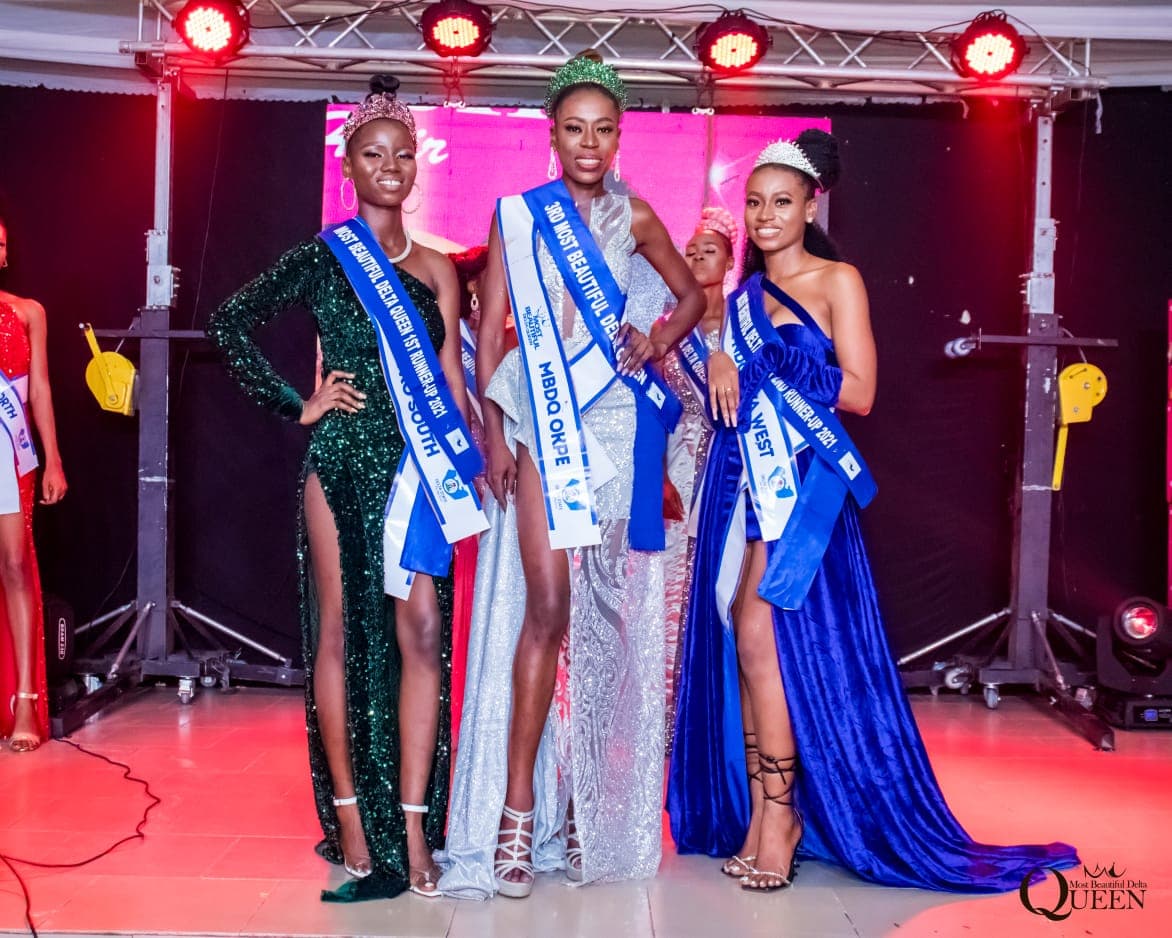 The 3rd edition of the annual beauty pageant competition organized by CC EMPIRE ENTERTAINMENT was held on 28th November 2021 at Ogunu Multi Purpose Hall Warri.
The 24 years winner, beat 26 contestants from various part of the country to win the highly coveted crown and was rewarded with cash prizes among other mouth-watering deals she will be getting from the sponsors of this year's pageant.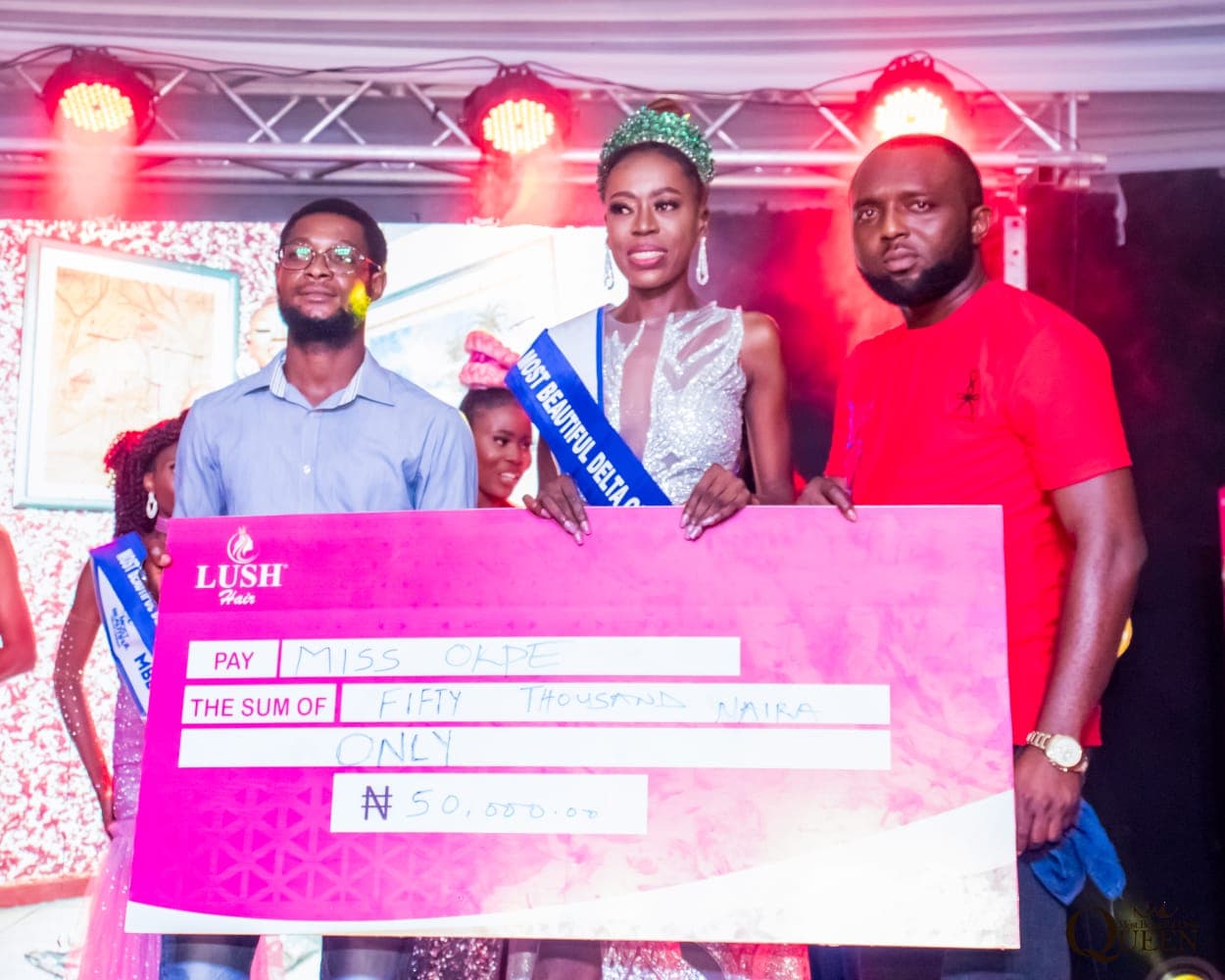 The competition has often picked winners who present themselves astutely during craft display, intellectual keenness, social networking and other camp tasks.
The event was sponsored by Trust integrated farms and LUSH HAIR NIGERIA, they added great colour to the event, giving cash prize to the winner and LUSH HAIR Goodie bags to other contestants and guest who graced the event. LUSH HAIR is a renowned Hair brand known for it's standard in Hair production and the beauty it gives to the Nigeria lady.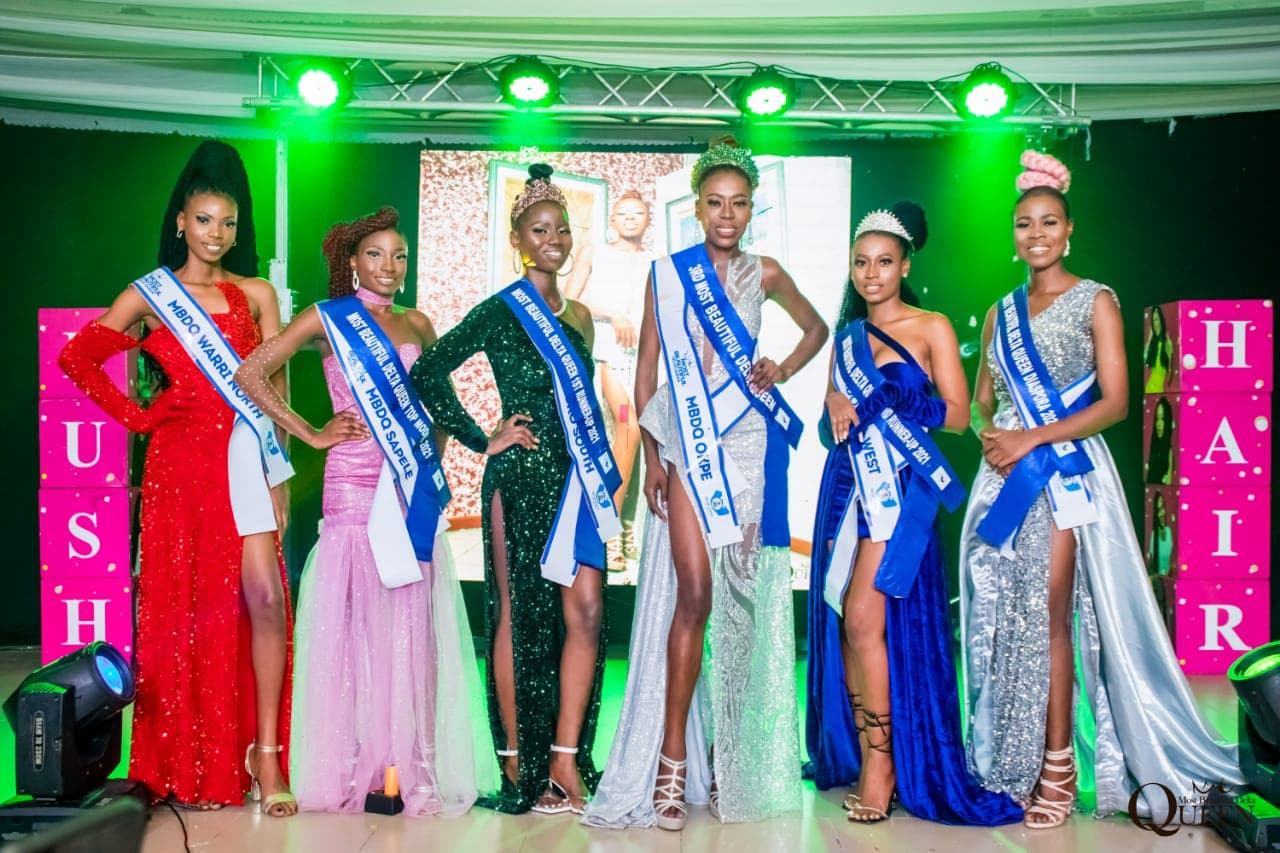 Queen Cynthia and other Queens will embark on various projects centered around youth empowerment, hospital and school visitations amongst other programs.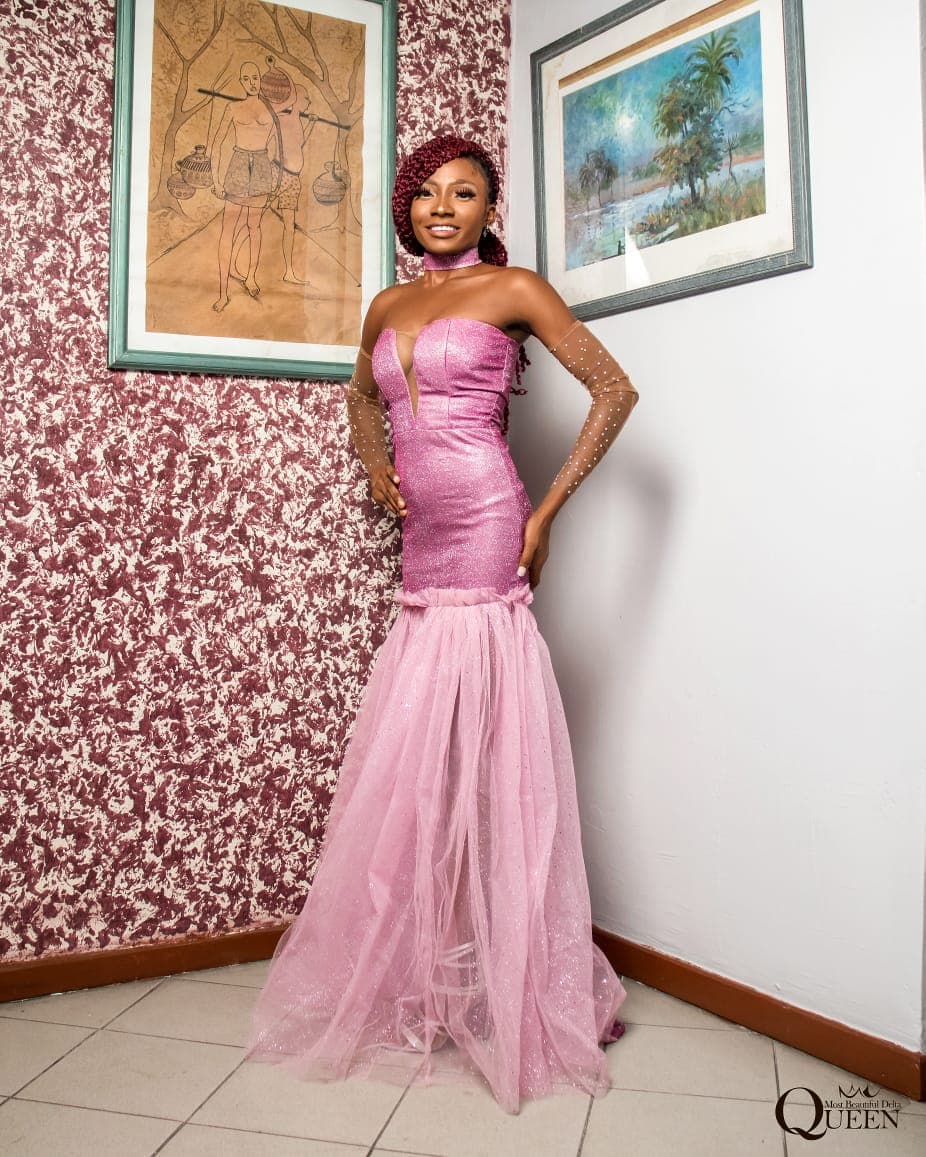 Queen Cynthia Emerges Winner as Most Beautiful Delta Queen 2021 Comes to a Glamorous End
Reviewed by
Darliweb
on
Tuesday, November 30, 2021
Rating: